We are a business of humans, in a human business
Focusing on individual involvement, high-value relationships and collective intelligence. Tomorrow's success starts today. DigiTribe is a community of - first and foremost - people. People who want to grow, in their job and as a person. Because that's what drives us as company: our consultants are family to us, next of kin.
Actually, in anthropology, a tribe is defined as a kinship group too. And our DigiTribes are communities of collaborators with the same interests and desire to make an impact for any given customer in their field of play: cybersecurity, cloud or change.
So we're a business of humans, in a human business. And we're in it for the long run, both with customers and our blooming, happy and ambitious consultants. Together, we will make sure they succeed in their digital transformation projects. That will help us realize our goal to positively impact our country's economic fabric as well. Let's co-create!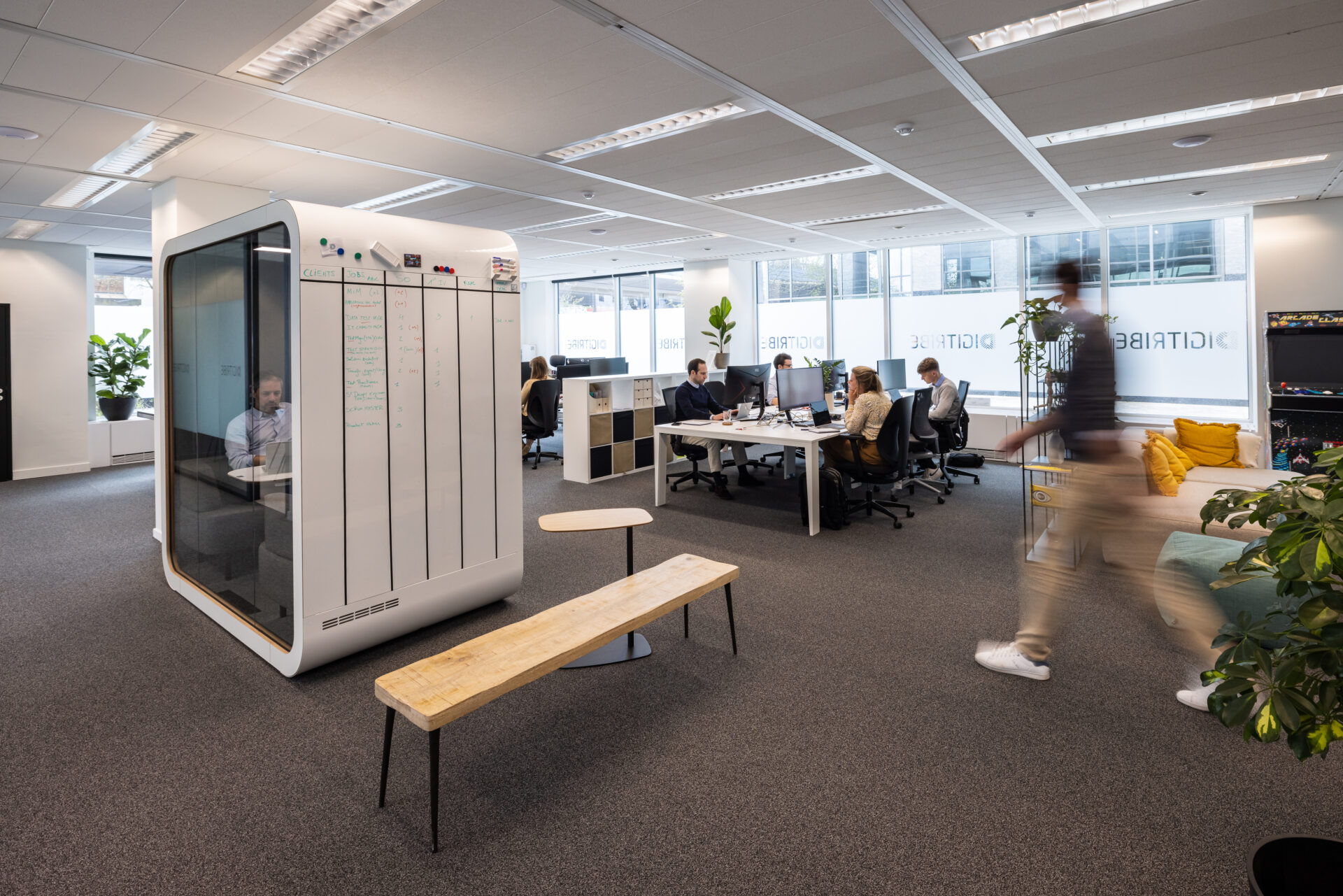 Our values
People first
We can't stress it enough: we are people focused. Happiness in job, head and soul before all. You can choose what to put first, but their share should always be equal and balanced.
Wabi sabi
You need shadow to see the light. In our fast-paced world, it is sometimes good to take a step back and see the world from another perspective. This is how we approach customer projects but also human interactions.
The future is now
We are strategists, we think, do & act. Always looking ahead to see the future for our customers. That entrepreneurial mindset characterizes all our consultants and allows us and our customers to grow together.
Optimism
Sometimes you win, sometimes you learn. We're very fond of this quote by Nelson Mandela. If you're not making mistakes you're not trying hard enough. It's by learning from mistakes that you reach resilience, a growth mindset and progress.
Immortal
Our three Tribes form a community where knowledge is shared actively and continuously. It is the road to immortality, according to the Dalai Lama. We don't know about that, but lifelong learning keeps you sharp and benefits all stages of your career.
Authentic enthusiasts
Love what you do and do what you love. DigiTribe is a place where work is not a job, it's a place where people feel they can make a difference. All our consultants are different but have two common denominators: they are part of the DigiTribe family and share the same authentic enthusiasm for their work.
Happy staff
Yes, we're serious about digital transformation. But once in a while (quantity to be defined) jokes are permitted. Humour is essential in life. And 'afterworks' too.
Societal impact
We believe in the power of purpose. It unlocks values and gives meaning to what we do as a company for the society we both work and live in. In 2023, we will support three NGOs with different goals that are all close to our heart.